Forest Lake Trailer
Welcome... Forest Lake Trailer is dedicated to customer service.
We strive to make your trailer buying experience easy and affordable.

New ~ Used ~ Parts ~ Sales ~ Service

We buy used trailers and take trade-ins too!

Shop the Rest...




Then Come Buy From The BEST

Enclosed Trailers: In stock, Multiple brands of enclosed trailers to meet all your needs and price ranges.
Utility Trailers: Great for landscape, light hauling or recreational purposes.
Recreational Trailers: All shapes & sizes available including enclosed types, come on in we have what your looking for!
Equipment Trailers: All sizes & weight classes and hitch types available.
Dump Trailers: All sizes & weight classes available.
Custom Trailers: Custom Food & Beverage Trailers, Racing Trailers, Show & Swap Meet Trailers Availble here.
We Proudly Represent


United Trailers
Complete Line of Cargo Trailers



Middlebury Trailers
Complete Line of Trailers
Enclosed or Open Cargo, Sport, Concession.



Triton Aluminum Trailers
ATVs, Utility loads, Vehicles,
Motorcycles, & Much More!



Bear Track Product
Complete Line of Aluminum
Trailers & Accessories.



Griffin Trailers
Complete Line of Dump Trailers



American Bulders Unlimited
Complete Line of Goose Necks, Pintle Hitches,
Deckovers, Tilt, Dumps, Skidsteer,
Car Hauler and Utility Trailers...


Carry-On Trailer Corp
Complete Line of Trailers
including Enclosed Cargo trailers, Haulers,
Equipment & Utility Trailer, Dump Trailers...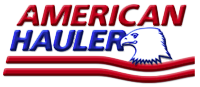 American Hauler
Enclosed Trailers
All Types & Sizes Available