Forest Lake Trailer

15131 Feller St NE
Forest Lake, MN 55025

651-464-6009
Directions
Conveniently located on the
SE frontage road at
Interstate 35 and Hwy 97.
From the I-35 exit
Head EAST to Hornsby St
and turn RIGHT (south).
Follow Hornsby to 152nd Ave,
turn RIGHT and head WEST 1 block, road will curve to left. Continue SOUTHBOUND on FELLER ST.
We are located at the very
end of FELLER ST and
share the building with
Columbus Auto Truck & Trailer Repair and Twin Cities Towing.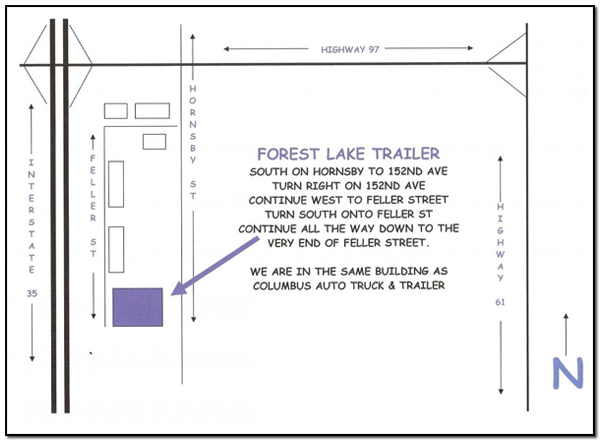 The Hwy 97/23 bridge is OPEN during construction.
Call if you have questions.